20 July 2023
Even more flexibility with our new metal lid and labelling options
Offering our customers flexible and innovative solutions that on top of that make our production system more sustainable, lies in our DNA. That is why we always work on finding new, innovative ways of doing things.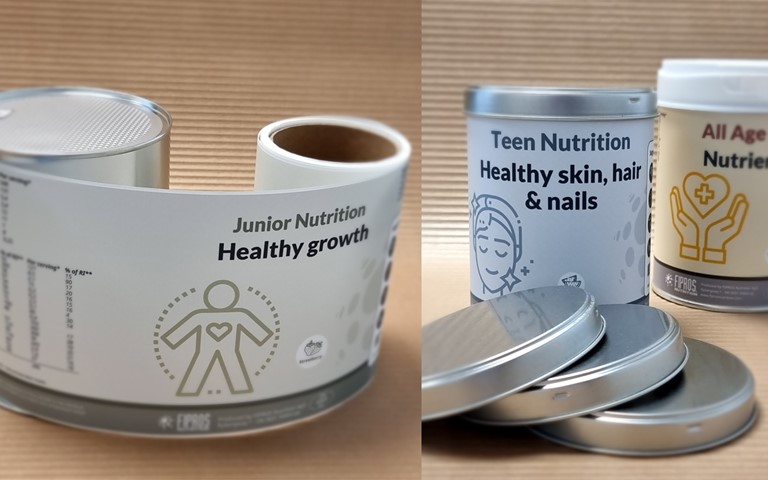 One of our newest additions at FIPROS Nutrition is a labelling machine, that now enables us to apply our customers design work onto the cans by means of labels. This creates great flexibility to process also smaller volumes and makes it possible to easily adjust the labels to different language or design versions. Unlike the pre-printed cans, there is no MOQ for plain cans, so we only use the cans our customers really need and prevent waste of packaging material.
We have also been working intensively on finding a more sustainable alternative to the plastic spoon caps we are using for our cans at FIPROS Nutrition. Today we are happy to announce that we can now offer caps made of metal instead of plastic. This revolutionarily new metal cap does not only look good on the can, but it is also more environmentally friendly than the plastic cap, allows for easier re-closing and use of flexible spoon sizes, and offers better pricing. A win-win in all aspects.
Get in touch with us to hear more about how we can process your nutritional product at FIPROS Nutrition.